Structural steel detailing forms a critical part of any construction project. A detailed shop drawing with information about all the structural steel members helps efficient fabrication of building structures. However, for a construction company, producing structural steel detailing is equally time consuming and occupies a significant amount of time and resources that can otherwise be utilized to focus on core activities. Steel detailing has long been considered as an outsourcing candidate for most of the general contractors as it provides them the operational flexibility as well as enables them to manage large projects without investing in scaling up the resources.
Outsourcing steel detailing is a beneficial alternative over letting in-house resources to perform all the design and detailing tasks, but it is equally important to make the right choice in outsourcing partnership. There's a horde of engineering service companies today, which often leaves one in a state of confusion on which one to choose. Whether to hire a company that offers a competitive pricing strategy or choose the one that promises big on delivering quality work. Before outsourcing the steel detailing projects to vendors, you need to spend some time in scrutinizing the vendors based on a number of factors. This is indeed a daunting task, but the following tips can become helpful in choosing the right one for you project requirements.
Vendor Capabilities
The very first aspect required in choosing the vendor for your steel detailing project is to know their existing capabilities; capabilities in terms of resources, infrastructure as well as hardware and software. Always ask the vendor about the details on licenses of software tools such as Tekla Steel, Revit or the one that you prefer for your organization. Pre-evaluating the vendor for these requirements will ensure you about the vendor's ability to manage the scale and needs of the project. Usually, vendors specializing in steel detailing services have a team of structural engineers, steel detailers and civil engineers who can understand the project requirements clearly and can execute as per your expectations.
Past Experience
Engineering services sector is extremely wide. You may find a number of vendors who deliver steel detailing services, and also are well-recognized in the industry. But choosing them without knowing their past experience can put you at risk again. The vendors might be good at handling the steel detailing for a small structural project, but may fail to meet the deadlines, or understand the project entirely, if the requirement is of detailing a complex building structure, such as hotels, airports or even ports. This is where it is important to first know the past experience of the vendor in sectors that are relevant to yours. This check will ensure that the projects are submitted on time and as per the standards.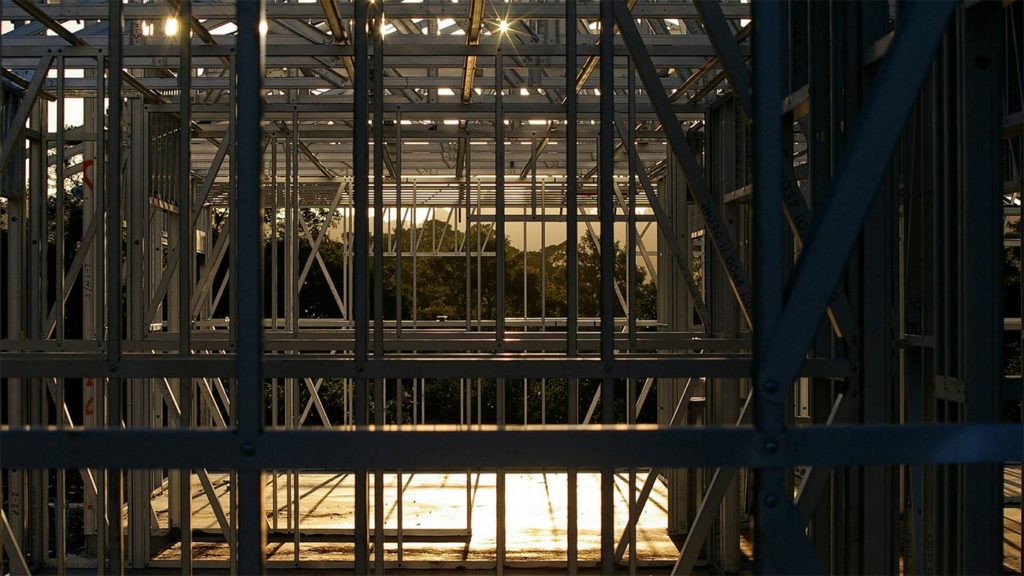 Customer Feedback
Everyone wants to sell their services, and it is obvious to find outsourcing companies promoting themselves as market leaders. But that is not always true. The best way to verify the vendor's service quality is to try and reach their past customers and ask for a feedback from them. No one better, than their existing customers would provide the information and reviews about their service quality. Hearing the feedback from the customers will make it easier for you to decide whether to choose the particular vendor for your steel detailing requirements.
Adherence to Standards
One of the vital requirements to complete the projects on time is to adhere to standards; standards that everyone in your organization understand and follow. Make sure that the vendor you choose is well aware of the design standards that you work with. It could be AISC, ASTM, NDS, CISC, BS, Euro Codes or other ones specific to your country. Ask the vendor about their knowledge on the standards that are relevant to you. Making clear on conforming to the standards will significantly help in reducing the change orders and ensure faster project deliveries.
Business Engagement Models
Engineering outsourcing companies often have multiple engagement models to suit the budget and project requirements. Usually, companies work on hourly, man-month or dedicated resource basis. Each model is best for a specific set of requirements and this should be chosen carefully or else you might end up paying more for less work. Hourly model is best suited for smaller requirements, while man-month or dedicated resources are best for long term association with the outsourcing company.