Thank you for the valuable support. We completed the project on time with almost zero errors on-site.

- Client
Client Profile
A leading EPC firm in USA specializing in shipping & logistics sector.
Industry
Industrial (Warehouse)
Challenges
The input data received from the client was missing too many information required for detailing.
Frequent changes in connection design led to multiple changes in model and drawings.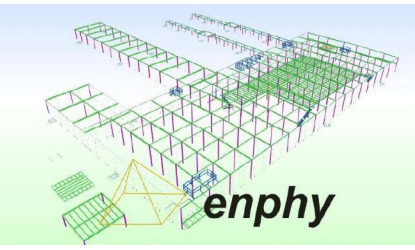 Solution
Our team prepared Erection/GA drawings and assembly drawings based on the inputs, which were submitted for approval. Followed by the approval, detailed anchor bolt plans, moment connection changes, part drawings. Bill of Materials (BOM) lists, field bolt list along with NC files, DXF files and KSS files were sent to the client for fabrication.
The 1040 Ton project included a total of 1219 steel members, which were required to be modeled, detailed and checked for accuracy. This included stairs, handrails, guardrails, ladders, bollards, platforms, walkways, canopies & other miscellaneous metals.
In addition, the warehouse structure consisted of exterior as well as interior concrete and mezzanine stairs and rails, which were required to be detailed.
Technology Used
Tekla Structures
Business Benefits
Better visibility through 3D detailed structural models enabled the client to communicate design faster.
Accurate fabrication drawings resulted in less number of change orders and RFIs
Increase in operational efficiency by 30%
20% reduction in project cost as no additional resource allocation was required.